There are different ways to capture motion in photos. Some photographers like to capture the subject in complete focus with the background showing the blur of motion to show movement as in the below photo.
Sometimes, I capture motion in a photo differently. In the below photo, the girl's face is in focus while her arms, legs and dress are blurred with movement. I like this as it helps show the delight and freedom in her movement and captures the sense of joyful abandon that I discovered in her movements.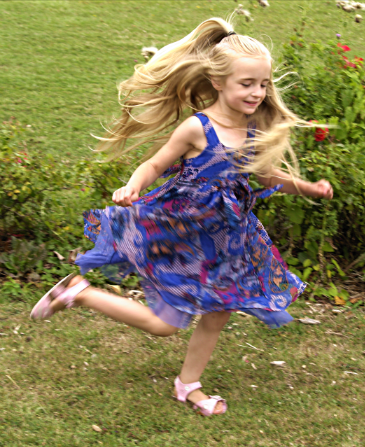 There is another way of capturing movement in photos, and that is to keep everything in crisp, sharp focus and let the swing of hair or position of the subject capture the motion inherent in the picture, as in the photograph below.